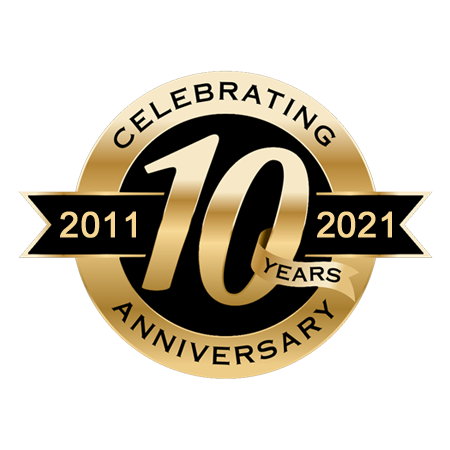 10-Year Anniversary Message from Gary M. Birk, P.E., Managing Partner
This year marks a very special year for Tersus as we celebrate our 10th anniversary. Tersus started in 2011 focusing on the commercialization of Gas Infusion Technology for bioremediation. The company expanded to become a leading provider of amendments, technologies, and services specific to soil and groundwater remediation. To keep pace with the demand for our effective solutions, we began opening product distribution centers. Today, Tersus clients can take advantage of our distribution centers strategically located in California, Chicago, North Carolina, and France.
This journey is an extraordinary one because of the People. A special thanks to our associates, partners and clients within the soil and groundwater remediation community.
Thank You to Our Associates and Their Families
Any organization is only as good as the people who work in it. Without the extraordinary dedication of our associates, only possible with the support of their families, Tersus would not be the company we are today. I am grateful for the opportunity to work with talented, dedicated, and passionate individuals that motivate me every day. Your commitment to our clients, quality and corporate culture has been integral to the success of Tersus.
Thank You to Our Partners
To be in business for 10 years, we recognize the importance of establishing collaborative partnerships that bring extraordinary value to Tersus and our clients. Our success is dependent on our partners' success. We thank our partners for their expertise, skills, and shared commitment in helping us serve our clients. You are an extension of our Team and have played an essential role in helping both Tersus and our clients reach their goals.
Thank You to Our Clients
To our clients who have trusted us throughout the years, we are honored to have your trust and will work tirelessly to continue to deserve it. There is nothing more rewarding to our Team than earning the trust of clients through hard work, empathy, and our drive to help solve problems. It has been a privilege to work with you.
As Tersus celebrates its 10th anniversary, let us toast our associates, partners, and clients who have helped us along this journey.
With sincere gratitude and appreciation,
Gary