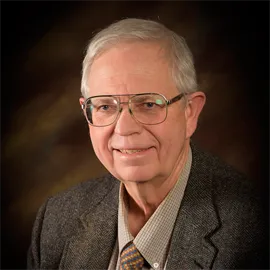 Dr. Little has over 30 years experience teaching university and professional courses in sedimentary geology, geological mapping, geomorphology, and technical writing as a Professor of Geology at Brigham Young University – Idaho and the University of Missouri – Rolla (now Missouri University of Science and Technology). At BYU-Idaho, he was the principal sedimentary geologist for seventeen years and developed the geology department's field camp program, then served as its director for fifteen of those years. While at BYU-Idaho, his research focused on sequence stratigraphic analyses in the Book Cliffs region, Utah and mapping of highly-deformed Paleozoic carbonate units in the Beaverhead Mountain Range, Idaho. Laboratory research involved stream table studies to create a realistic meandering river system using a unique small-scale stream table that he designed and which allowed independent adjustments to six critical geomorphic variables.
Prior to his career in academia, Dr. Little worked for six years as a bedrock and surficial materials mapping geologist for the Missouri Geological Survey, finishing as Director for the state's Surficial Materials Mapping Program. Other responsibilities at the Missouri Survey included investigating surface and subsurface fluid migratory pathways and preparing preliminary assessments for potential Superfund sites.
He received a doctorate in geology from the University of Colorado-Boulder, where his research was one of the first attempts to apply concepts of sequence stratigraphy to continental systems. He conducted the first detailed description of Cretaceous stratigraphic units in the Kaiparowits Basin, Utah. This work has formed the foundation to many subsequent studies of that highly remote region. He also holds M.S. and B.S. degrees in geology from Brigham Young University. His M.S. thesis involved detailed mapping, interpretation, and reconstruction of Lake Bonneville shoreline features from Spanish Fork, Utah to Preston, Idaho.
Dr. Harwell is a Fellow of the American Institute of Chemical Engineers. He has also been recognized as the Asahi Glass Chair of Chemical Engineering at the University of Oklahoma; received recognition for the 2006 Outstanding Ground Water Remediation Project from the National Ground Water Association; the Soap and Detergent Association, Distinguished Paper Award, J. Surfactants and Detergents, 2003, American Oil Chemists Society; Outstanding Paper Award Spring National AIChE Meeting, New Orleans, LA, March 1996; and the Outstanding Paper Award, Summer National AIChE Meeting, Minneapolis, Minnesota, August 1992. He also served as Co‑Chairman of the 65th ACS Colloid and Surface Science Symposium in 1991.