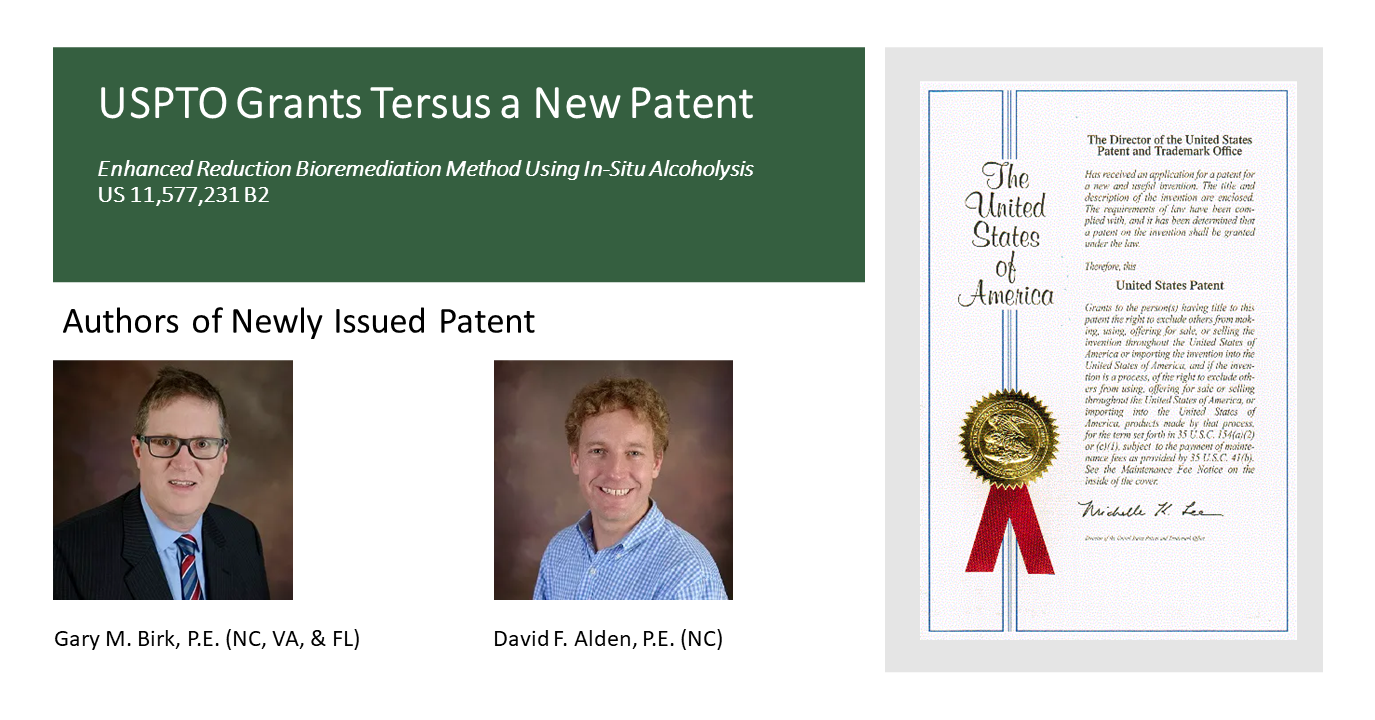 WAKE FOREST, NORTH CAROLINA, USA (February 14, 2023) - Tersus Environmental today announced that the U.S. Patent and Trademark Office has issued patent US 11,577,231 B2 (the '231 patent). Officially granted today, the '231 patent is titled "Enhanced Reduction Bioremediation Method Using In-Situ Alcoholysis." This patent further strengthens the company's intellectual property coverage for the diverse selection of products and technologies addressing the remediation of contaminated soils and aquifers.
The '231 patent claims are generally directed towards, but not limited to, transesterification of vegetable oils to improve formation and distribution of slowly fermenting and soluble electron donors that are essential to anaerobic reductive bioremediation within the environmental medium. Recent field work for the treatment of halogenated volatile organic compounds has demonstrated that in-situ alcoholysis reactions can treat over 90% of the contaminant mass within 90 days

Authors for the newly issued '231 patent are Gary Birk, P.E. and David Alden, P.E.
Contact
Tersus Environmental, LLC
Sherri Scott
919.453.5577 #2003 | 919.527.9781 (mobile/text)